Updates & Events
Hooper Studios opens for the season Saturday,
May 26th  10-4 & Sunday May 27th 12-4
with Works of Kathy & Sue Hooper, Philip Savage, Fred Harrison, Evelyn Symons & Sophia Bella!
We invite everyone, young and old to join us! Have fun being creative together!  There will be mixed media materials, supplies and tools to create miniature artworks…Artist Trading Cards.
After such a long, cool, to say the least WET Spring! Hooper Studios gallery is opening on the 26th of this month with a show to get you going into a stunning Summer!
The show brings together Sue and Kathy Hooper with some new work both in painting and clay. Sue will have Special prices on selections from her Journey and Tree paintings. Sophia Bella, a fine artist who works in water colour with mostly beautifully 'seen' landscapes. Evelyn Symons, a photographer, is a new face in this area. She will be showing a group of her newest works which are both exciting and beautiful! Fred Harrison is well known to most of us, a wonderful artist who works as a muralist but also as a very fine painter, we are lucky to have him! Sculptor Philip Savage will be joining us with his beautiful  "herd". There will be mixed works by invited guest artists so please make sure to come by!
In 2018 the Gallery will be open by chance or appointment. Call Kathy 506 832-5255 or Sue 650-3333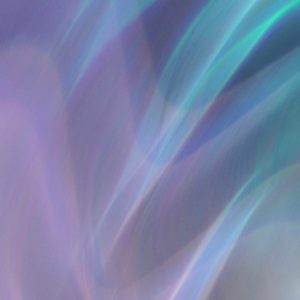 lumière et mouvement – petite image
Evelyn Symons is a freelance photographer and writer living in Kingston New Brunswick. Her exhibition entitled, "lumière et mouvement – petite image" is filled with just that, light and movement. Her new work of 5×5 images is meant to be viewed from different angles, each perhaps evoking a different emotion for the viewer. This will be the first time that Symons has been part of the Hooper's Studio exhibition.
Artist trading cards
Above is an image of Trading Cards created in a workshop at Hooper Studios with Sheri Larsen teaching Artist trading cards.
Young and old, come and play, have fun… with creating miniature artworks that you can keep or trade with someone else.
We will have a table set up with mixed media upstairs on Saturday between 10 and 4 and downstairs between 12 and 4 for people to create! We invite keeners to create prior to coming on the weekend.  For those who want the fun of trading, meet at the Gallery between 2 and 4 on Sunday.
Artist trading cards (ATCs) is a conceptual art project initiated by the Swiss artist M. Vänçi Stirnemann in 1997. Artist trading cards are 2 1⁄2 by 3 1⁄2 inches  in size, the same format as modern trading cards (hockey cards or baseball cards). They are self-made unique works or small series, signed and dated on the reverse by the artist, exchanged and collected by the people who participate.
Kings County Studio Tour, September 2018