About Us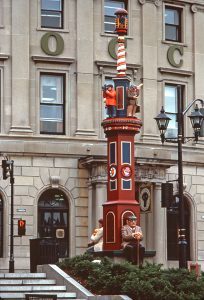 .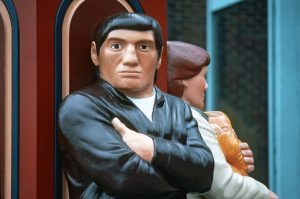 .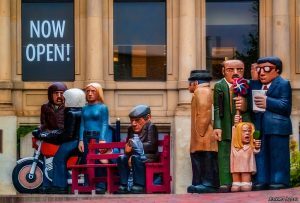 2022. Art at Hooper Studios is a unique centre for creative learning, artistic expression and energy wellness. 
This year we are offering a limited number of Hooper Studios sessions as Sue and Kathy are underway with restoration of 2 major John Hooper commissioned sculptures, "Timepeice" and then, "People Waiting" and continue to explore their personal works and studies.  Hooper Studios is located in a stunning natural setting surrounded by forty acres of beautiful woodlands, fields and gardens and just below us the amazingly beautiful Kennebecasis river winds through islands and marshland, a paradise of birds and wildlife.
Art and Energy Wellness workshops and classes take place either outside, weather permitting, or in a large, sunny studio with good working areas, a small library of art books, and homemade cookies and tea to enjoy. (This space is presently full of sculptures, being restored.)  This summer we will host "happenings" in the upstairs Gallery space. (originally, John Hooper's carving studio). The emphasis of all the instruction is on the process rather then the finished product, and students learn to explore the important connections between art and nature.
Hooper Studios is located at 177 Kennebecasis River Road in Hampton, NB
To register or to find out more please call 506 650-3333
Or send us an email with your request for information.

You can also fill out the Registration Form and send it to us.
Thanks,
Sue & Kathy
DIRECTIONS  While driving on highway #1, take the Hampton exit and continue to the bottom of the hill. You will come to a T with the R.C.M.P.station on your right. Turn right and go about a 1/2 km. until you come to an intersection, where you will be facing the Court House; turn left. (You will drive by a wonderful place called Spooner Island). Follow the main road for about 2 km. As you come over the hill you will see a flashing caution light. Turn left on to Kennebecasis River Rd. Follow this to # 177 and you will see Hooper Studios sign on your left. There is limited parking behind the studio.
Thanks to Mary Ellen Brunsdon and Maureen Hooper for their beautiful nature images spread throughout our website.